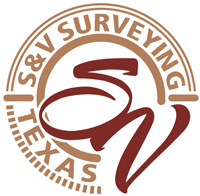 News & Events
June 2013: Selected to provide HDS Laser Scanning services for the Assessment of the Washburn Tunnel.
May 2013: Recertified as Small Business Enterprise by METRO, Port of Houston, City of Houston and TxDOT.
January 2013: HCTRA selects S&V to provide HDS Laser Scanning services for the Southbelt Widening project.
Industry Knowledge You Can Count On
S&V Surveying has provided services including Land Surveying, HDS Laser Scanning, Pipeline Services and Utility Locating to each of the Harris County Precincts, Harris County Toll Road Authority, Harris County Flood Control District, Harris County Public Infrastructure Division, San Jacinto River Authority, TxDOT, METRO, City of Houston, ExxonMobil Pipeline Co., Montgomery County, The Woodlands Development Company, numerous engineering and architectural firms, as well as private sector clients.
S&V is certified as a Small Business Enterprise
with the City of Houston, METRO, TxDot
and the Port of Houston Authority
S&V client references will attest to the fact that customer satisfaction is our top priority!